Canyon Diablo
Coconino County, Arizona (Meteor Crater)
IA Coarse Octahedrite
No
Found 1891
~ 30,000 kilograms
Meteorites were first "discovered" in the mid-1800s in Canyon Diablo about 3 miles from Meteor Crater, and dealers started trading specimens in the 1890s. But, as is the case with much of North American history, Meteor Crater and almost certainly its iron meteorites were known to Native Americans long before European settlers arrived in Arizona.  While it has been reported that the area was once considered cursed by Native American peoples, the fall - which occurred 49,200 +/- 1,700 years ago - took place before human habitation in that region.  In 1903, a lawyer/mining engineer/geologist, Daniel Barringer, recognized the crater as a source of iron and nickel and initiated a search for the main mass which he presumed was below the crater floor.  He spent $600,000 over the next twenty years drilling dozens of holes in his futile search before his death in 1929. It was not until several decades later that the physics behind an impact of this magnitude at cosmic velocity were understood, at which point it became clear that the vast majority of the impacting mass had been vaporized almost instantly (much of which condensed into small spheroids before raining down around the crater). Meteor Crater is the best preserved impact crater on our planet.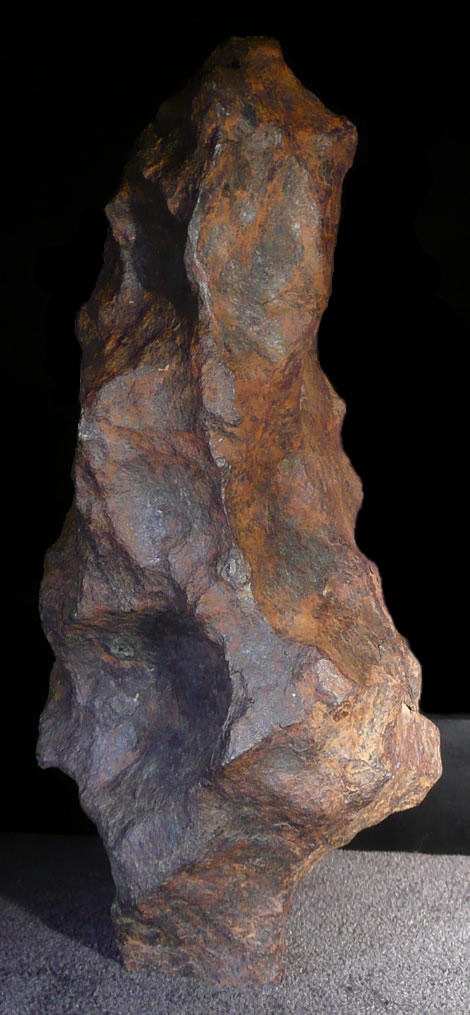 20.93 kilogram complete individual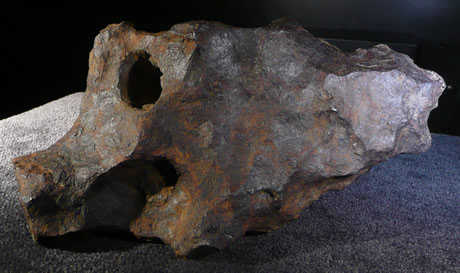 20.93 kilogram complete individual ("roasted pig" angle)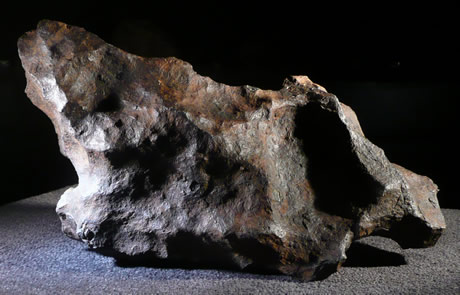 20.93 kilogram complete individual (alternate angle)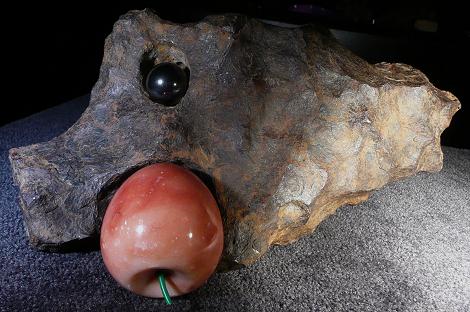 20.93 kilogram individual with hematite sphere eye and onyx apple
(David Hardy's brainchild at a local mineral and gem show ;-)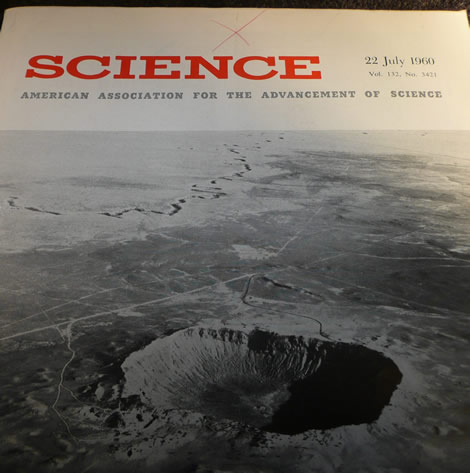 In Dr. Nininger's Find A Falling Star (p. 189), he writes, "It was with a feeling of great satisfaction that I read in Science, July 22, 1960, of the discovery of coesite in shocked sandstone from the Arizona crater." Above is the except from the hard cover version of that book as well as the very copy of Science magazine to which he refers (his personal copy). Dr. Nininger had many difficult moments during his illustrious career, so this small piece of at least one moment of "great satisfaction" is a wonderful part of this collection.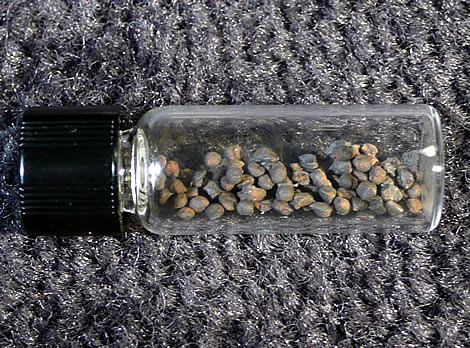 Large spheroids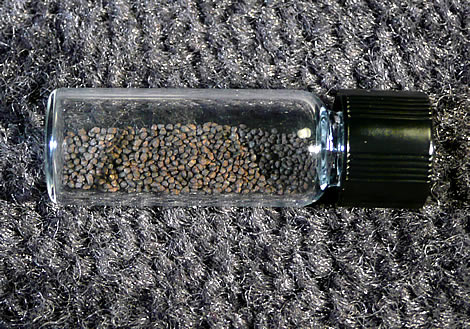 Small spheroids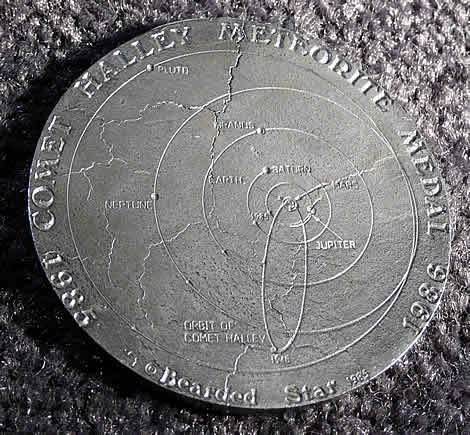 One of 600 commemorative medallions minted by
Bob Haag et al out of Canyon Diablo nickel-iron material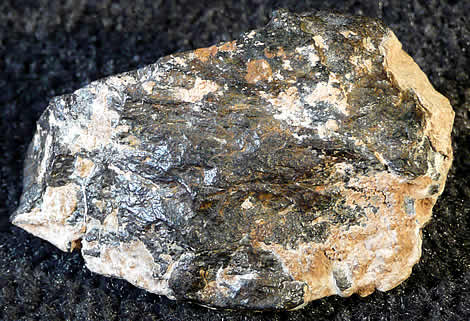 113.0 gram meteorite oxide individual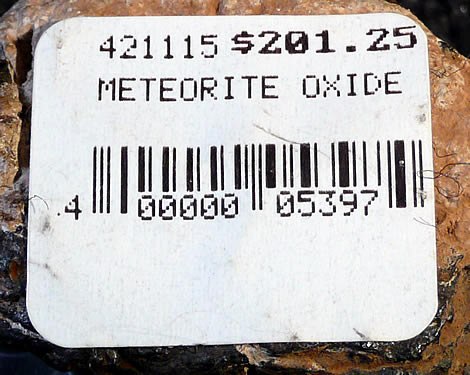 Price sticker from Meteor Crater gift shop - this was my second "meteorite" (what a sucker!)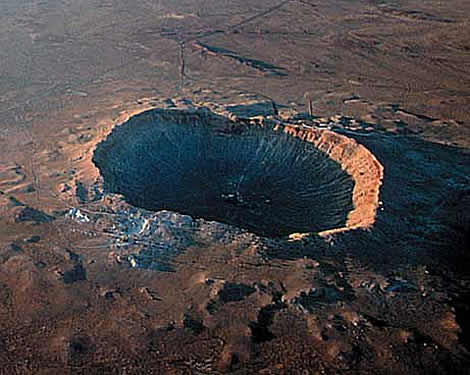 Meteor Crater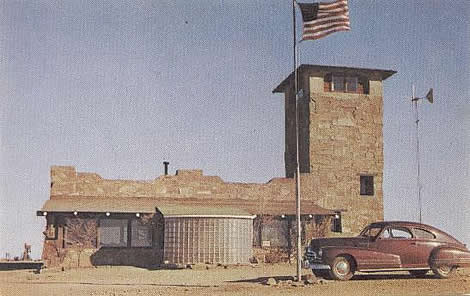 Harvey Harlow Nininger's American Meteorite Museum, located very close
to Meteor Crater itself, during its days of operation between October 1946 and September 1953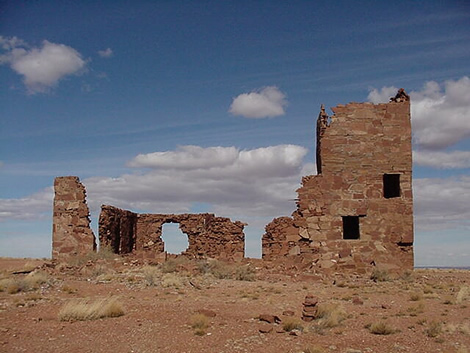 American Meteorite Museum ruins circa 2008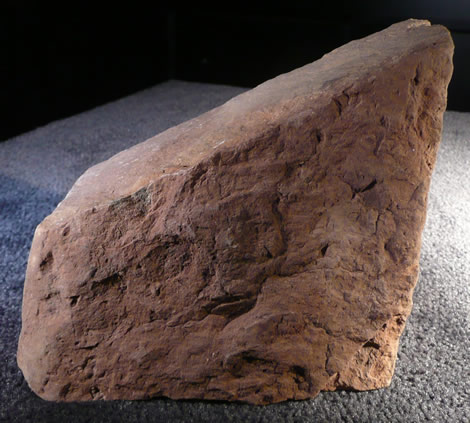 1.870 kilogram stone from the walls of Nininger's American Meteorite Museum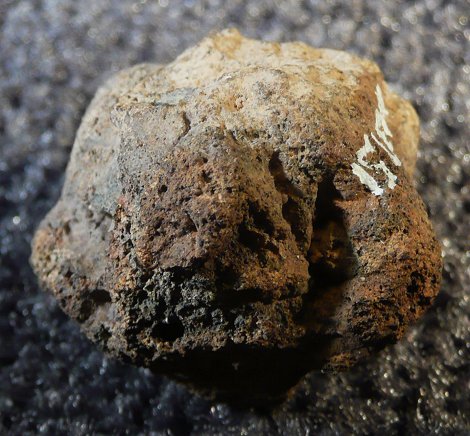 9.6 gram impactite specimen from AML