Kendleton
Texas
L4 Ordinary Chondrite
Yes
May 2, 1939
6937 grams
At 7:25 am local time in Fort Bend County, Texas, a fireball was witnessed which produced 13 complete stones and about 15 fragments totaling 6937 grams in recovered weight. The largest, weighing 1.6 kilograms, was immediately acquired by Oscar E. Monnig, as was the specimen pictured below. Kendleton is an L4 fragmental regolith breccia, which means it contains implanted solar wind gasses likely formed by lithification of regolith material which was once at the surface of a parent body. The S3 shock rating of this meteorite perhaps speaks to such a compaction event.
More information about Kendleton can be found here:
Kendleton1.pdf
,
Kendleton2.pdf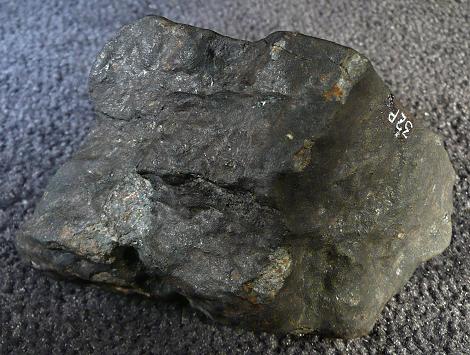 381.1 gram complete individual, here showing a "32P" mark in Monnig's hand
(indicating the fall and property owner, which was customary for him to do)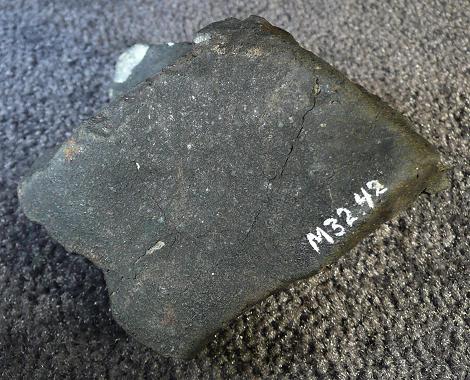 381.1 gram complete individual, here showing OEMC #M32.42 and
the most dense face of primary fusion crust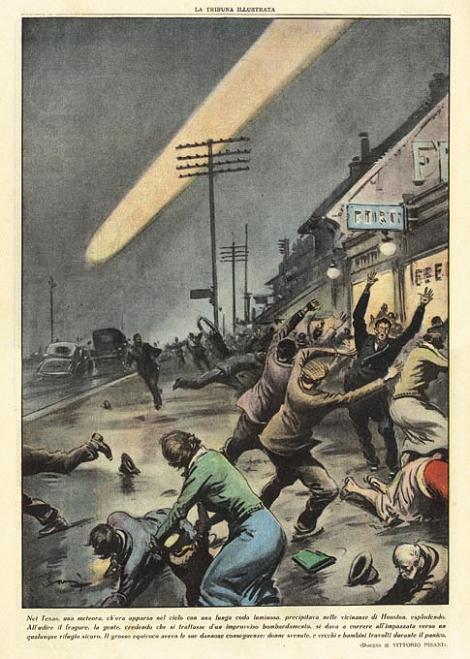 The "La Tribuna Illustrata" cover from May 21st 1939. The watercolored drawing done by artist Vittorio Pisani shows a Houston street scene whith a crowd terrified by a spectacular fireball traversing the sky. The dramatic event refers to the fall of the Kendleton L4-chondrite 44 miles W. by S. of Houston which was witnessed by hundreds on May 2, 1939. Thirteen complete stones and about 15 fragments were recovered, totalling 6937g, the largest 1.6kg. To acquire this or many other very nice meteorite-related reprints, go to the Meteorite Recon Website.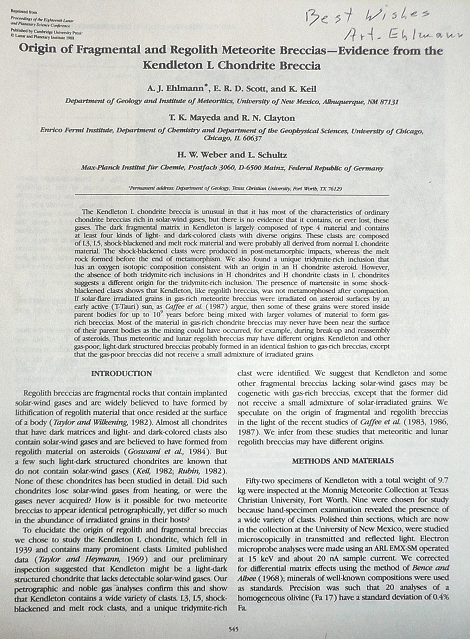 Ehlmann monograph.