Wold Cottage
Yorkshire, England
H4 Chondrite
Yes
December 13, 1795
25 kilograms
The second in a string of three very important witnessed falls, between Siena and L'Aigle, which led to the acceptance of meteorites as things which truly do "fall" from the sky (even FALLING ROCKS is a misnomer, as these objects aren't falling at all but rather are colliding with us). This one was met by a rush of scientific speculation which arrived at the obvious conclusion that the rock in question had been struck by lightning, thus the burned appearance and sighting of fire in the sky, of course.
In April of 2010, thanks in full to the initiative of Martin Goff, I was able to donate this specimen to the current owners of the Wold Cottage. It is nice to know this important piece of meteoric history will always be on display at Wold Cottage.

The story of the return home of the Wold Cottage meteorite was reported by the Yorkshire Post, "This is," Hull and East Riding, BBC Look North, and the Andy Comfort Breakfast Show.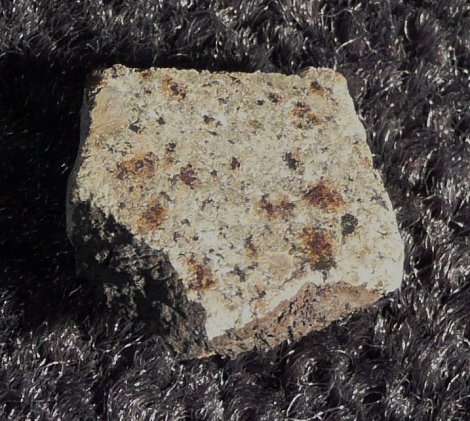 1.44 gram part slice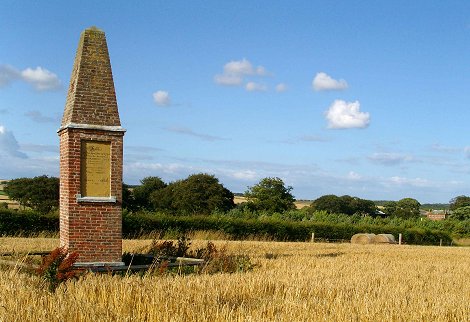 Historic monument at Wold Cottage, with the cottage at right in the tree line
Photo by Martin Goff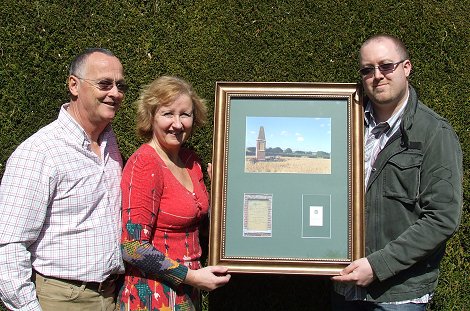 Martin Goff presenting the framed specimen to Derek
and Katrina Gray, owners of The Wold Cottage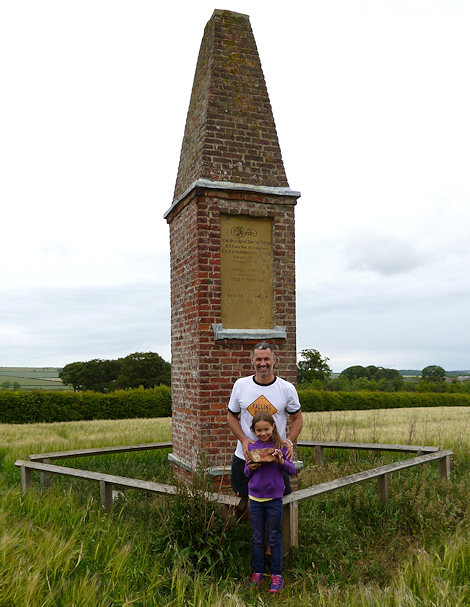 With Maddie at the Wold Cottage monument in Yorkshire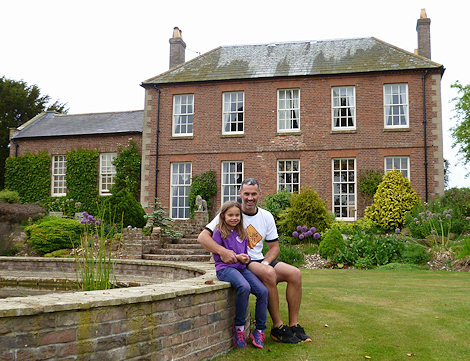 With Maddie at the Wold Cottage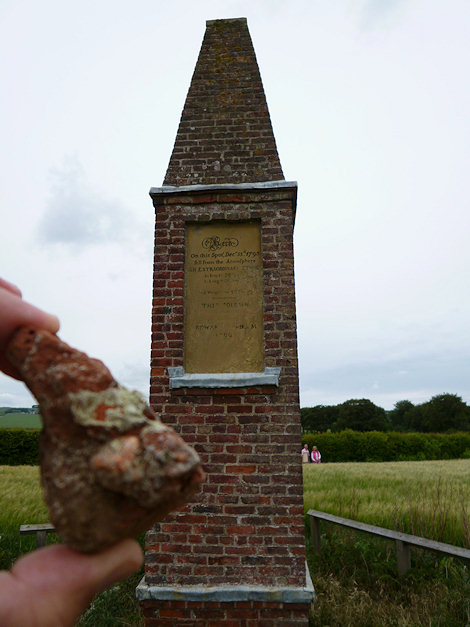 133.2 gram corner section of brick from base of original monument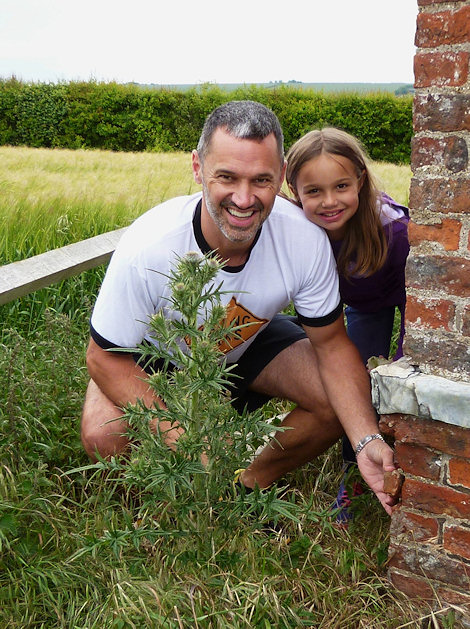 Holding the 133.2 gram corner section of brick in its original position with Maddie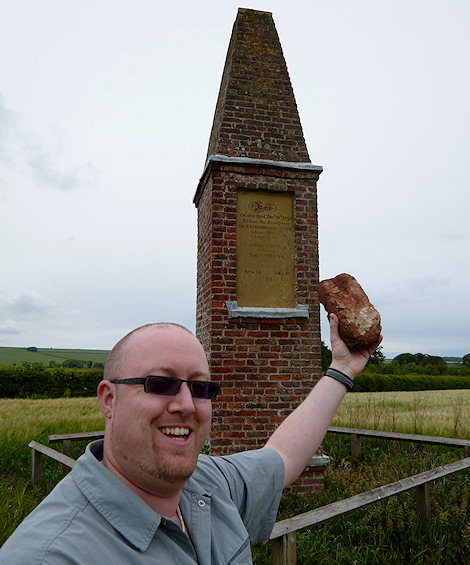 Martin Goff with a brick I found in the tall grass from the original monument, which was
reconstructed in recent years. I gave the brick to Martin at the time because of his passion
for the monument's restoration, but when he paid a return visit and the grazing animals had
eaten the grass down he found another - and kindly sent this one to us for the collection.