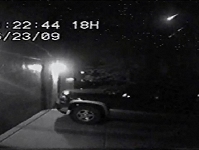 Arizona is the undisputed global capital of meteorites, yet the Whetstone Mountains meteorite is only the second witnessed fall in the state's history -- arriving almost a century after the epic Holbrook event of 1912. The Whetstone Mountains meteorite's namesake, the mountain range itself, sits majestically in view from the nearby strewn field in the Galleta Flat region, where the meteorite was recovered.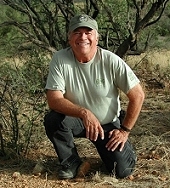 On June 23, 2009, at 9:22 pm local time, a brilliant fireball was witnessed across southern Arizona. As the Tucson region has become a hotbed for meteorite enthusiasts, the hunt for recoverable meteorites immediately commenced. Jack Schrader, veteran meteorite hunter and southern Arizona native, defied all odds and personally recovered the first specimen from this fall in 44 hours and 58 minutes. Schrader and his team have since hunted the meteorite, thoroughly mapping and documenting the recovery for the benefit of science and future generations.

Ninety-seven years ago, W. M. Foote published the classic, 20-page "PRELIMINARY NOTE ON THE SHOWER OF METEORIC STONES AT AZTEC, NEAR HOLBROOK, NAVAJO COUNTY, ARIZONA."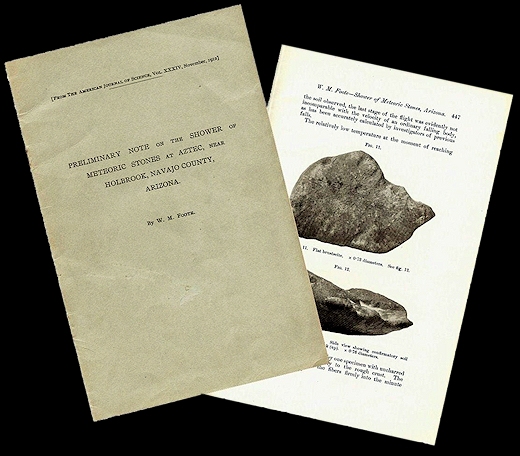 It is an honor to introduce "PRELIMINARY NOTE ON THE SHOWER OF METEORIC STONES FOUND BY JACK SCHRADER, NEAR WHETSTONE MOUNTAINS, COCHISE COUNTY, ARIZONA." This 59-page monograph's title, cover, layout and general appearance have been designed to pay homage to Foote's splendid publication, and I hope you find it worthy of such company.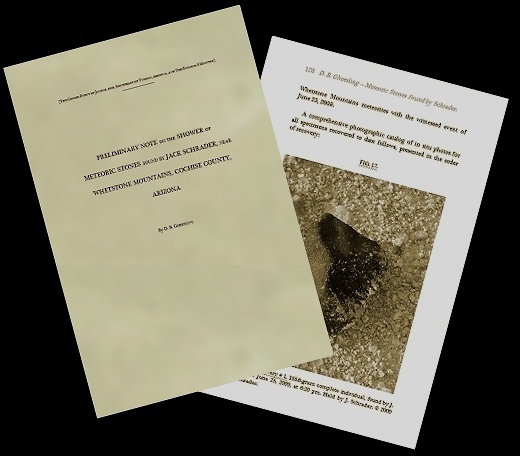 Feel free to
contact me
with any questions.
Thanks much, and all the best,
Dave

WHETSTONE MONOGRAPH ORDER FORM
$24.95 USD plus shipping ($5 CONUS, $10 all others)
** If payment method requested is Paypal invoice,
please specificy your paypal email address.