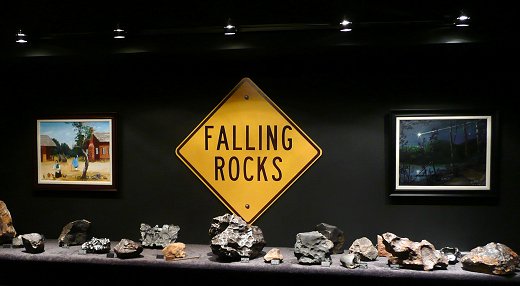 Jerry Armstrong is a well known meteorite collector and a cosmic artist whose paintings are highly sought after. He has been an amateur astronomer for decades and discovered a supernova in M51 on April 1, 1994, beating the heavily-funded Berkely search team by 40 minutes with nothing but his telescope, a timely photograph and a deep understanding of that galaxy's typical features.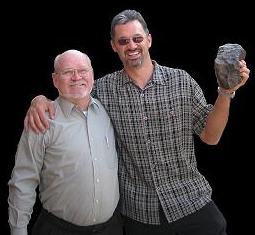 I'm extremely fortunate to call Jerry a very good friend, and every time we meet it seems like I'm learning something new about another corner of the solar system, galaxy or universe that we call home.

While all of his artwork is absolutely fantastic, it is his meteorite-related paintings that I find most catching. Below are several images of Jerry's artwork which are in my collection (either as originals or signed prints). Please feel free to contact Jerry if you have any questions or would like to place an order.



Allende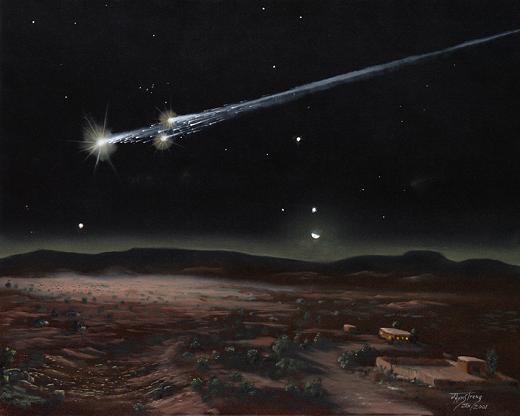 The 16" X 20" original is in the collection of David & Nancy Hardy
Bruderheim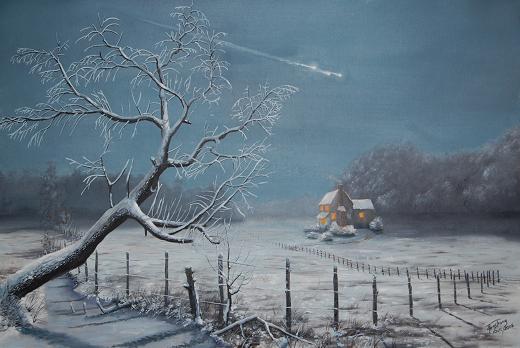 The 24" x 36" original is in the collection of Patrick Herrmann, and the #1/10 artist's proof of the same size is in the Falling Rocks collection
Demise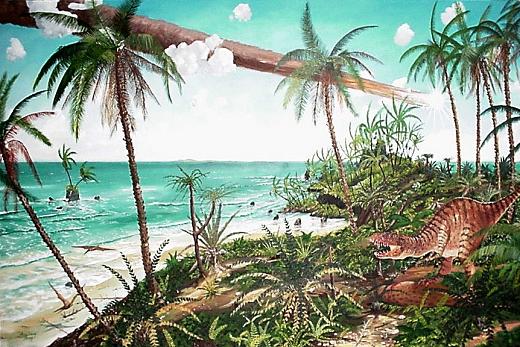 The 24" X 36" original is in the collection of Philippe Thomas and featured on the cover of Impacts Majeurs
Canon City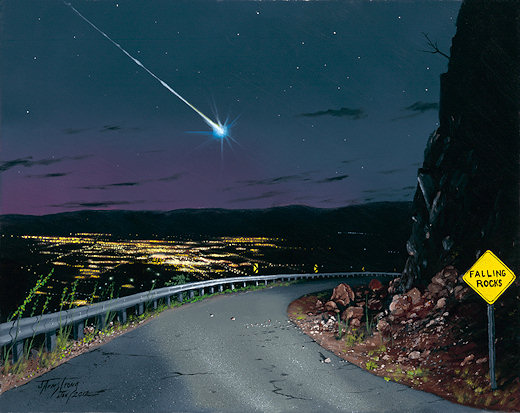 The 16" X 20" original is in the Falling Rocks collection
Carancas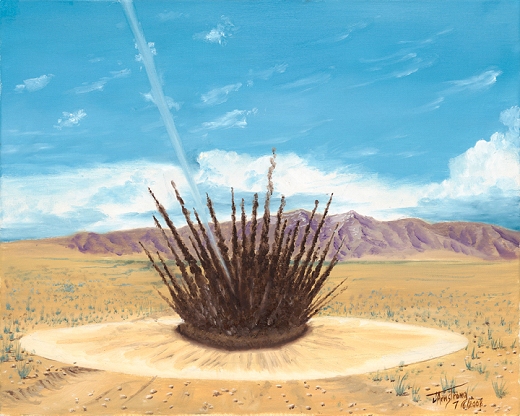 The 16" X 20" original is in the Falling Rocks collection
Falling Stars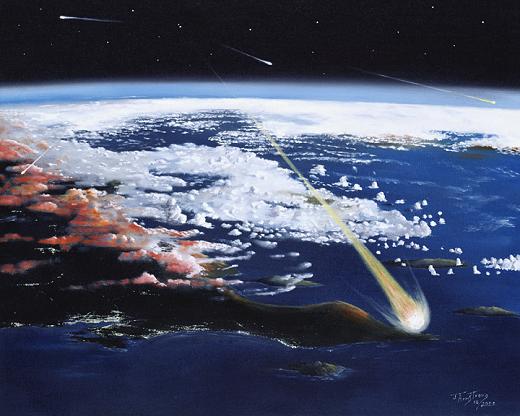 The 16" X 20" original is in the collection of Dr. Michael D. Reynolds and featured on the cover of his book, Falling Stars: A guide to Meteors and Meteorites
Iron from the Sky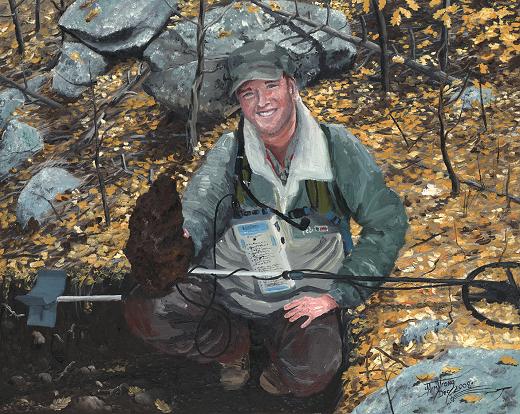 Robert Ward in the Glorieta Mountain strewn field -- The 16" X 20" original is in the Robert Ward Collection and the artist's proof 1 of 10 is in the Falling Rocks collection
L'Aigle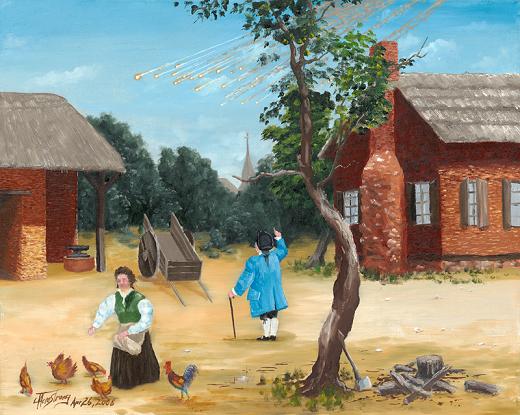 The 16" X 20" original is in the Falling Rocks collection
Moccasin Lake Fantasy Fall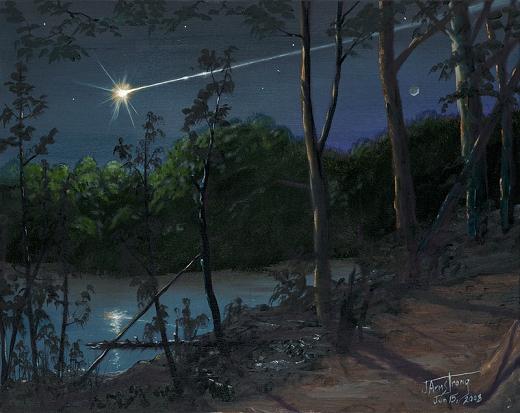 The 16" X 20" original is in the Falling Rocks collection
Neuschwanstein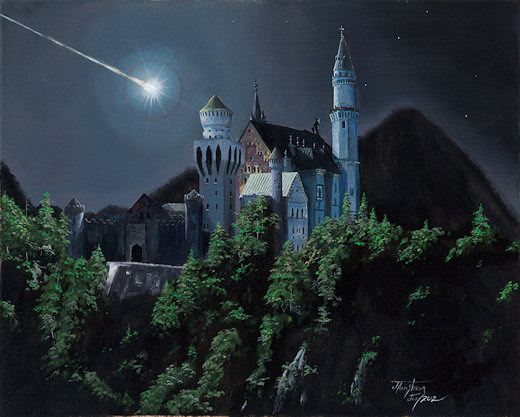 The 24" X 30" original is in the Falling Rocks collection
Pultusk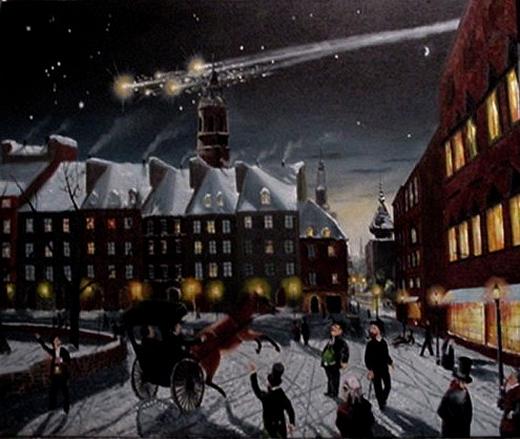 The 24" X 30" original is in the collection of Mike Martinez
Rescue From Oblivion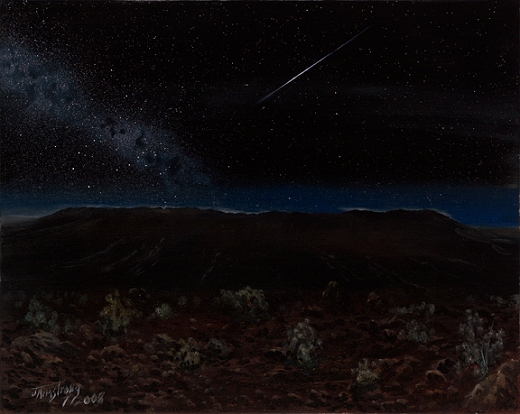 The 16" X 20" original is in the Falling Rocks collection
Tagish Lake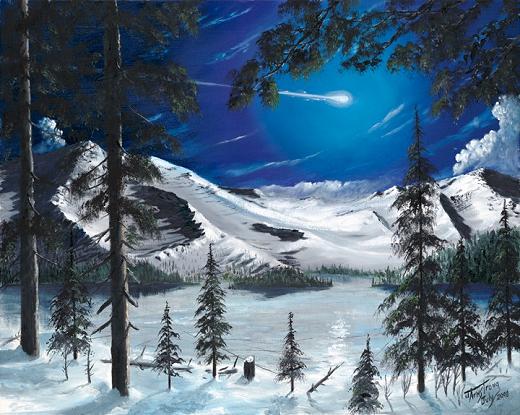 The 16" X 20" original is in the collection of Patrick Herrmann
Tucson Ring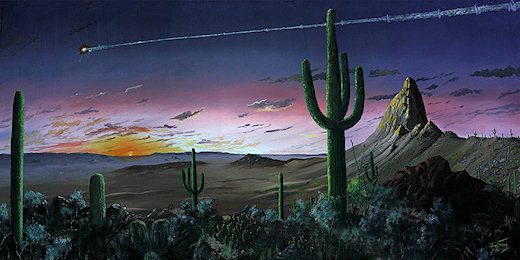 The 24" X 48" original is in the Falling Rocks collection
Wetumpka #1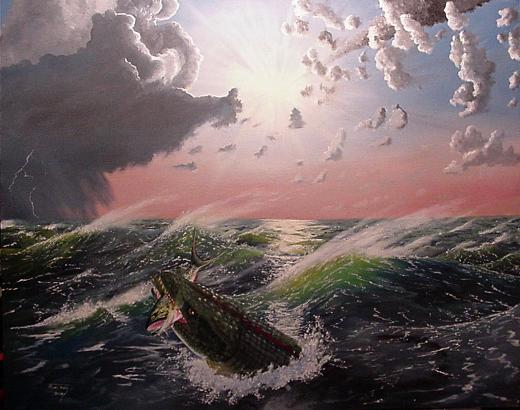 The 16" X 20" original is in the Wetumpka, Alabama city hall
Wetumpka #2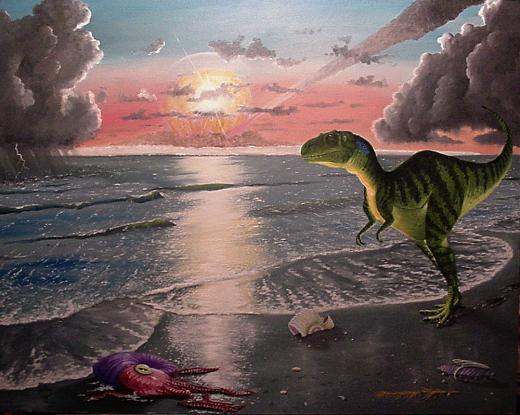 The 16" X 20" original is in the Wetumpka, Alabama city hall, and featured on the cover of The Sedimentary Record of Meteorite Impacts
Wetumpka #3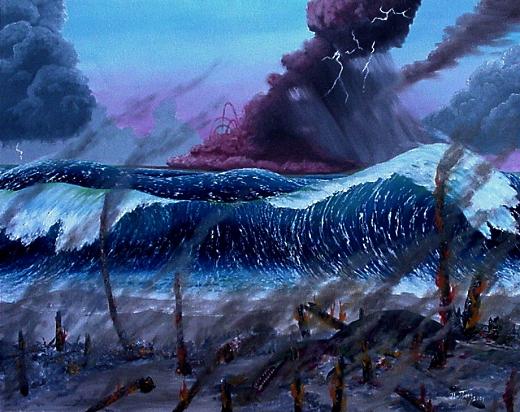 The 16" X 20" original is in the Wetumpka, Alabama city hall
Wetumpka #4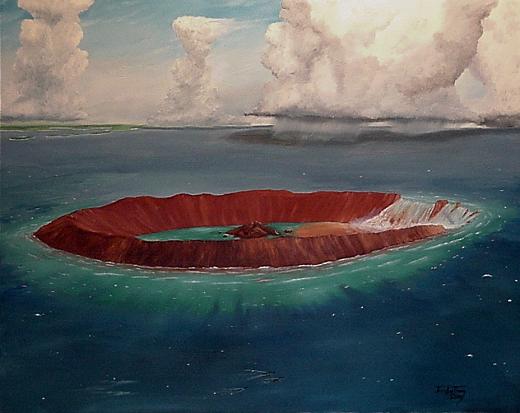 The 16" X 20" original is in the Wetumpka, Alabama city hall. Another version of this painting can be seen on the Earth Impact Database Wetumpka page
Wetumpka #5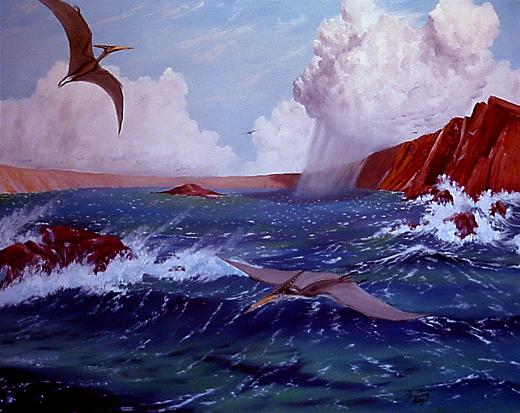 The 16" X 20" original is in the Wetumpka, Alabama city hall
Wold Cottage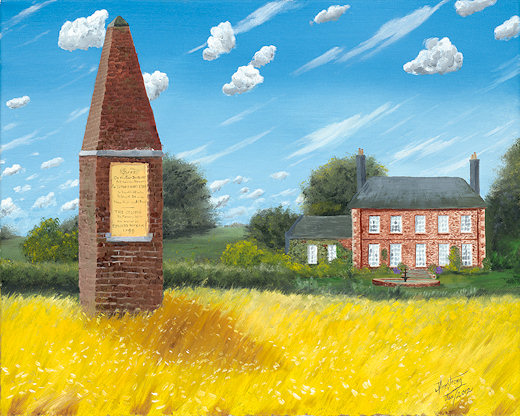 The 16" X 20" artist's proof 1 of 10 is in the Falling Rocks collection
Book Covers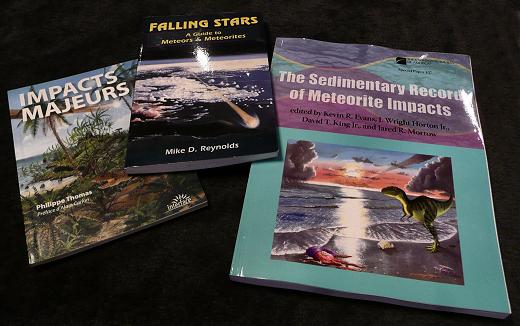 The books upon which Jerry's paintings grace their covers